Flowers for communion sashes
For some time now, sashes have become the star accessory for Communion dresses. It is a very versatile accessory capable of transforming a conventional dress into a unique piece in seconds. If you also bet on this accessory for your daughter's Communion, we suggest you to go a step further and choose our latest collection of Communion sashes with natural flowers.
Printed fabrics for communion sashes
We have created these sashes in collaboration with the artist Ana Sosa Ayala, who has uniquely dyed each piece with selected flowers and plants. Bringing to these garments, not only the most special colors but also the most natural aromas.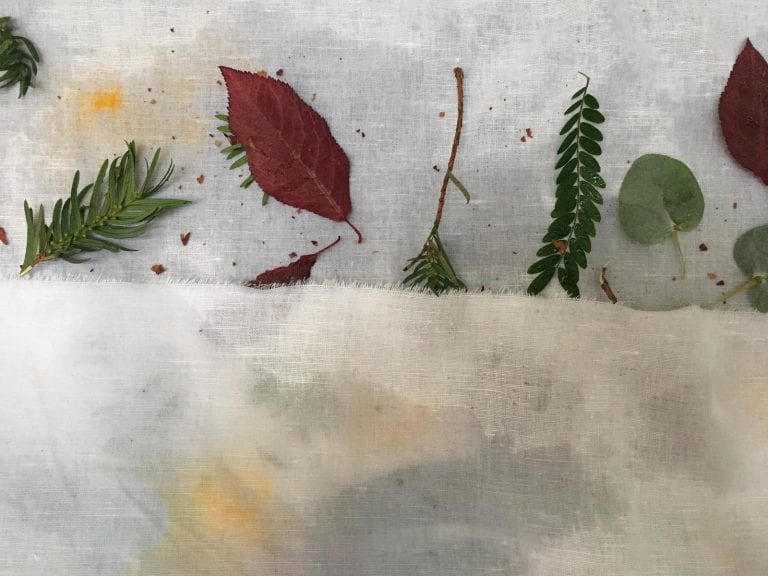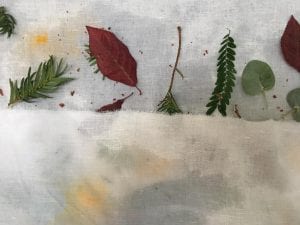 These sashes have been specially designed to complement the this year's communion dresses, each one of them with a unique and personal value. Our collaborating artist defines the process of making these fabrics as "delicious and unpredictable".
Ana Sosa Ayala makes each sash different with care and patience. The artist manages to transfer the colors of nature in each piece, using a technique similar to analog photography. It is a physical and chemical process in which the colors appear as the hours go by. Undoubtedly an exquisite treatment that makes each garment tell a story and make each girl feel how special she is.
Why are communion sashes important?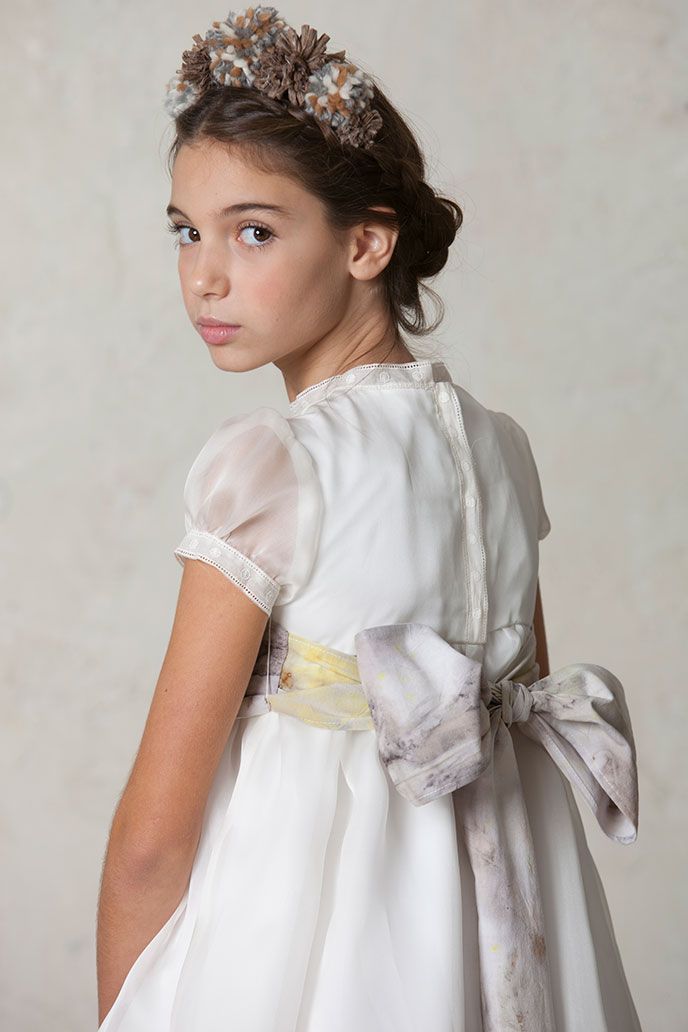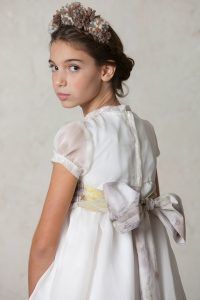 Choosing our Communion sashes with natural flowers is also a commitment to art and the world around us. It is a 100% cotton fabric dyed with the most delicate elements provided by nature and made in the most artisan way. For this reason, no two sashes are alike, so you won't find a Communion dress the same as the one your little one will wear on her big day.
As it could not be otherwise, this is a limited edition composed of twenty-five unique and exclusive pieces that will give the Communion dress of your dreams the natural, fun and different touch that you were looking for.
In the picture you can see the Natura communion sash with the Angelina dress, a white organza dress. If you prefer to opt for unpatterned sashes, this dress would also look great with one of our organza ribbons for communion dresses in ocher color.