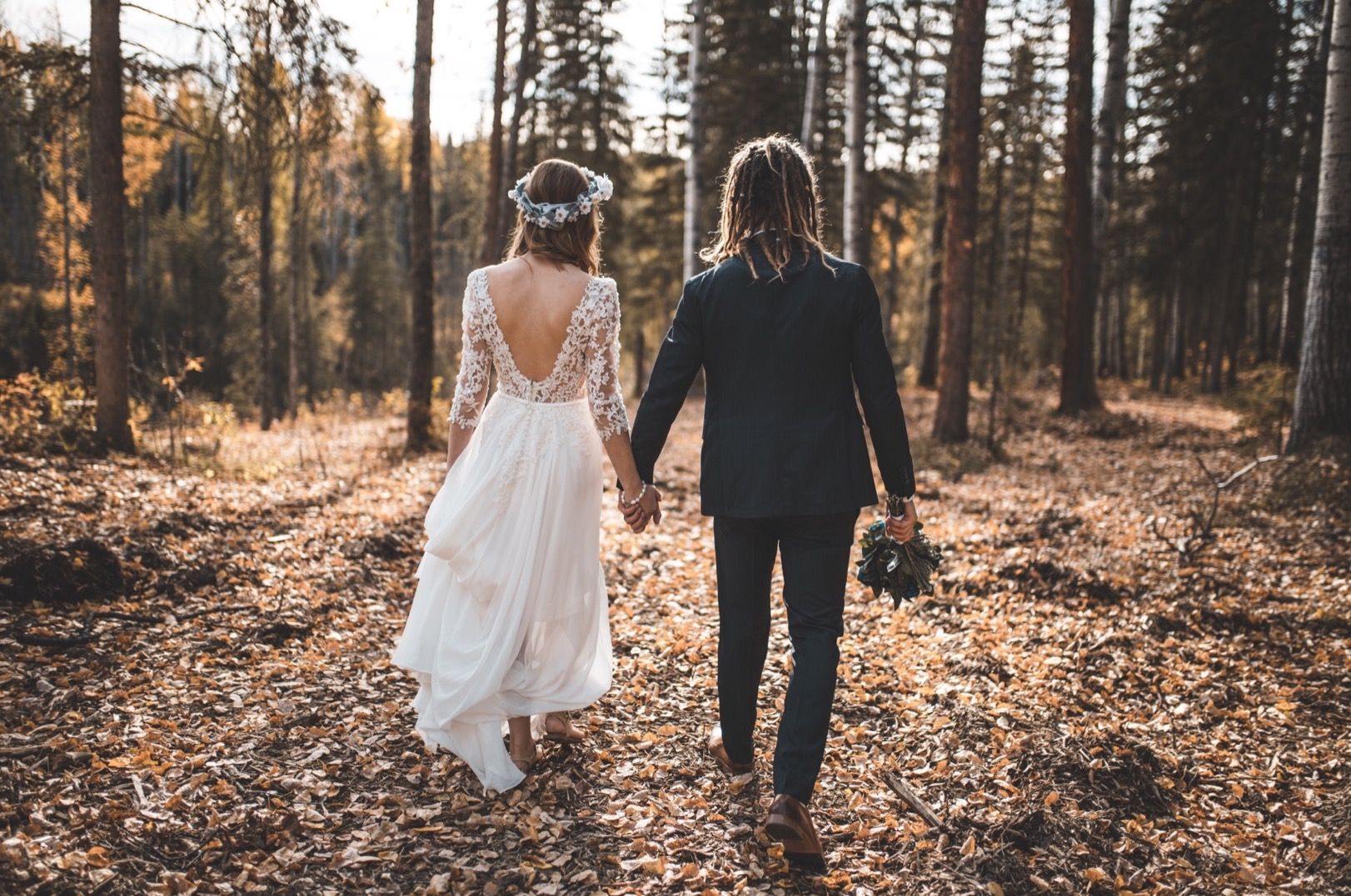 Getting married in 2020?
Congratulations!
A year full of emotions, plans and preparations awaits you to make your big day perfect. Choosing the venue, the decoration, the menu, the music, the page boy and page girl outfits, your dress and your hairstyle may be some of the decisions you will have to make slowly but surely to have the wedding you always dreamed of.
This list of things we have mentioned may have become a whole world to you, but don't worry, we have the solution for some of them. Don't you know how the children who will accompany you will dress? Take a look at our children's ceremonial clothing and choose the outfit or dress you like the most. Solved!
As for the rest of the stuff… we can give you some tips on how to style your hair that day! Interested? Continue reading…
Bridal bows
The first thing to consider when choosing the perfect hairstyle is the type of wedding dress you are going to wear. Not all styles and cuts of dresses accept the same hairstyles, so know for sure how your dress will be. Is it clear to you? Well, let's get started: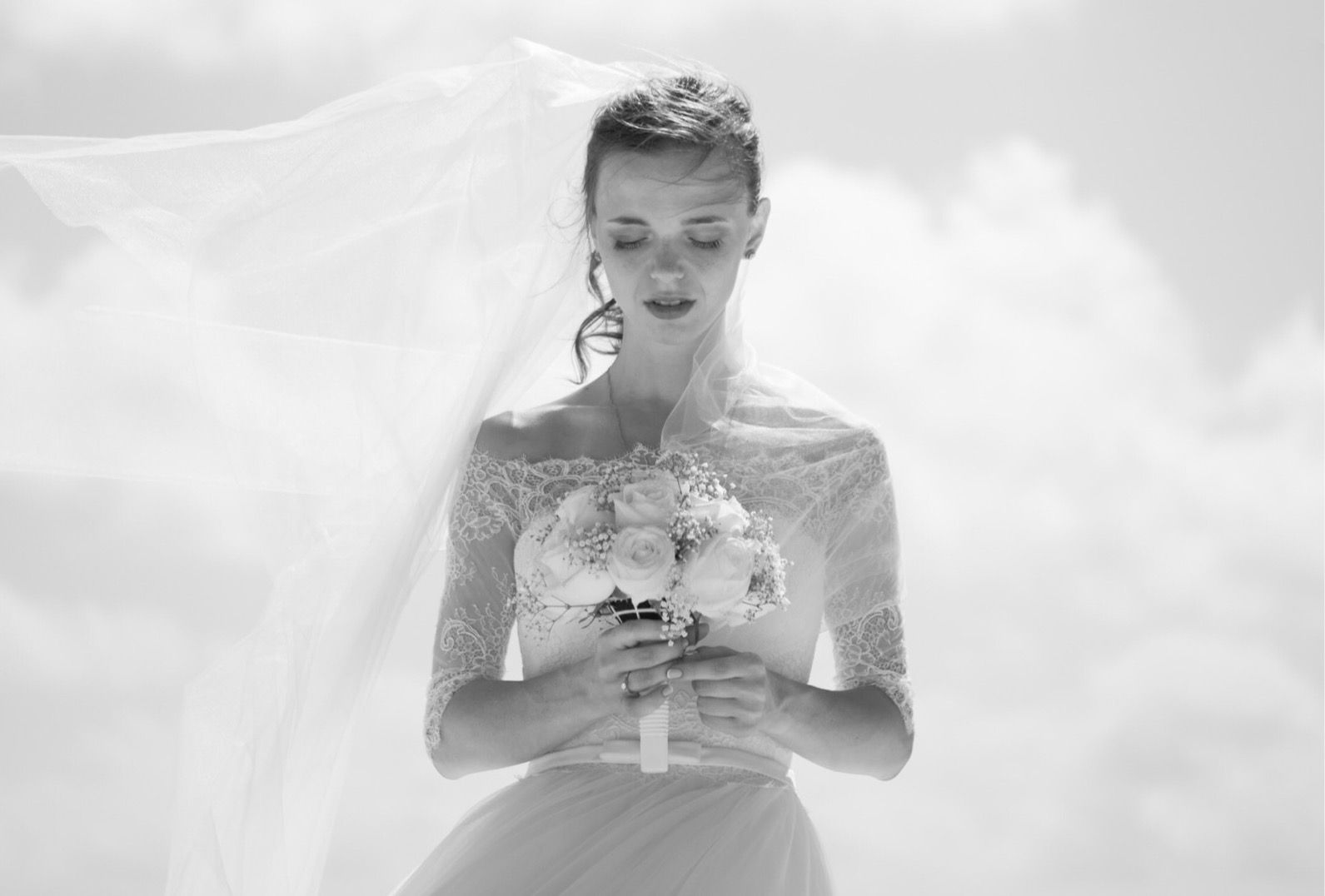 If your dress is classic cut, if you are wearing some cleavage or a veiled neckline; the best option is to make a chignon. But don't just think about the typical stretched and traditional chignon, there are plenty of variations with which you can add a different touch to your bridal look.
Within this type of hairstyle you can choose several possibilities, from a low bun, to a high ballerina bun, to a more romantic and casual look. Try the different options and choose the bow that matches perfectly with the dress of your dreams.
Bridal hair updos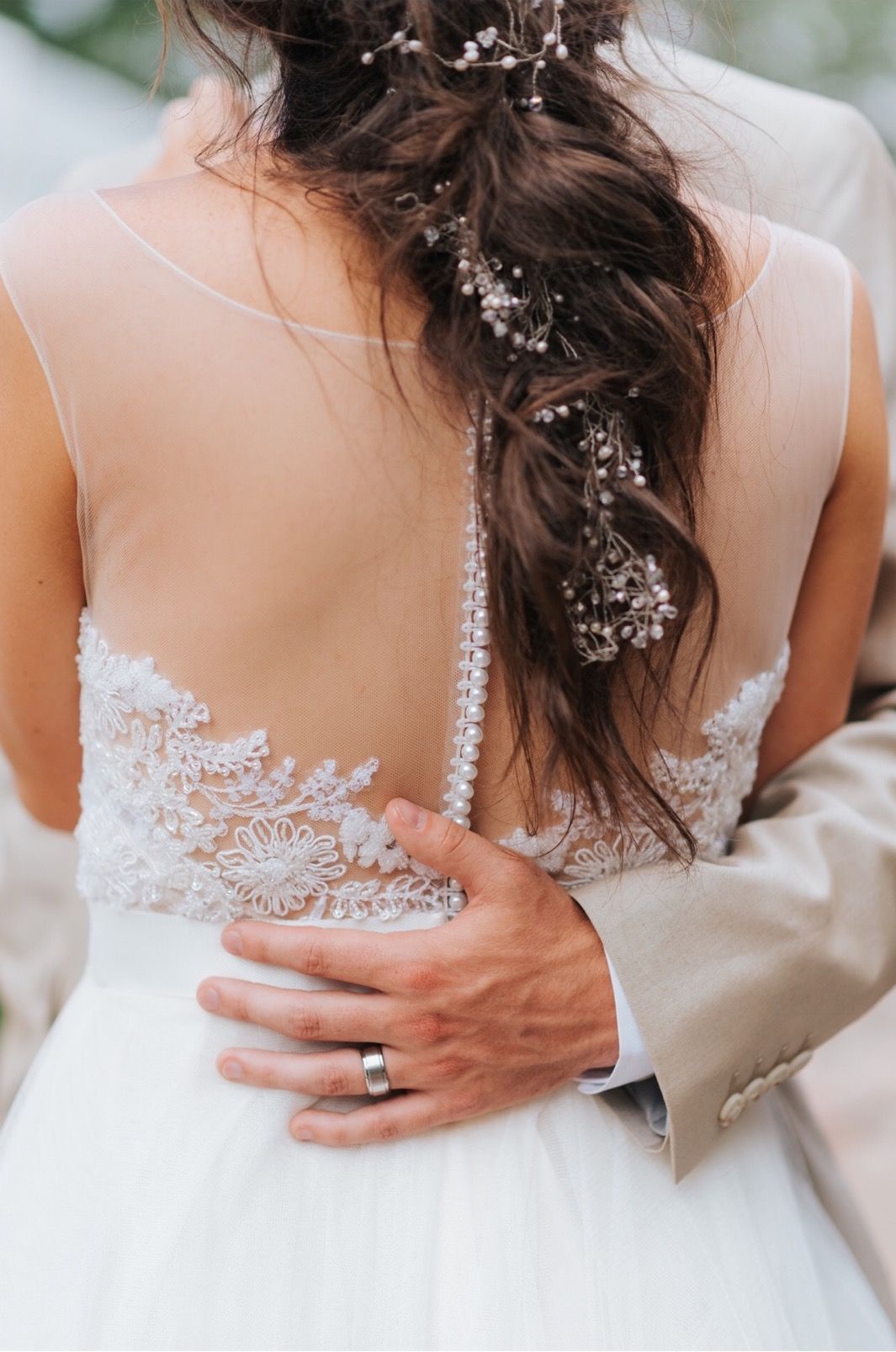 If your dress has a boho touch or the back in the air, there is nothing better than choosing to wear your hair loose or semi-up.
For example, if you will be wearing a back neckline, an updo with small braids will be a winning bet. It will allow you to show off your back with the possibility of covering it a little with your hair.
Opting for loose hair is ideal for boho dresses, this style combines perfectly with a mane in which surfer and informal waves are the protagonists.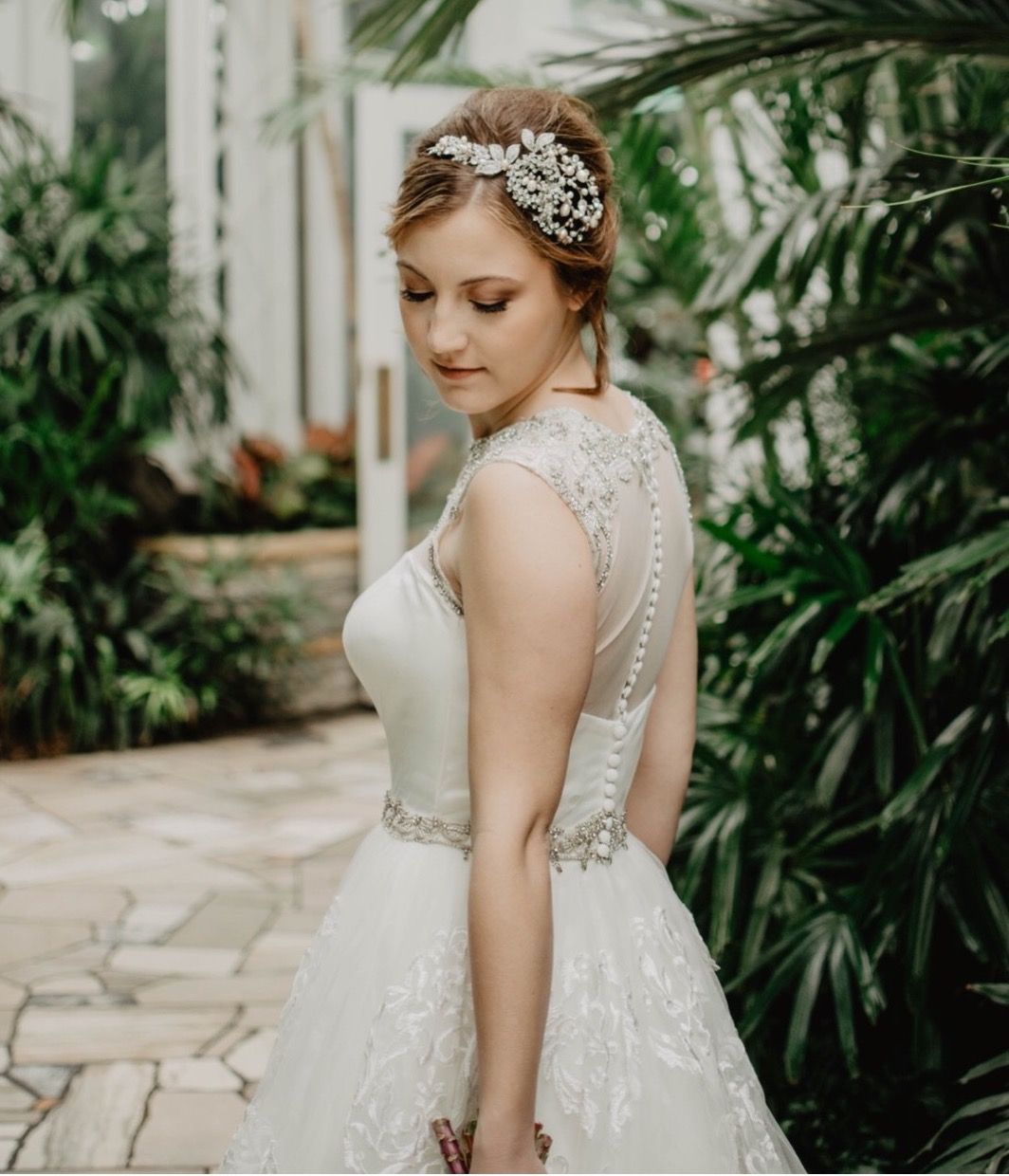 Remember that if your dress is of simple lines and with a few details, add to your look a few hair accessories, can be the perfect solution to complete the ideal bridal outfit.
Choose from headpieces, headbands, tiaras, flower crowns and different barrettes and you will get the bridal look you have always dreamed of. Still want more inspiration? This other article on simple communion hairstyles for girls can help you get inspired for your wedding day.
Once you have a clear idea of what you are going to wear on your big day, you need to choose the dresses for the children's party that will accompany you to the altar. Take a look at our designs and select the ones that best fit your style and that of your wedding.
At Quémono! we are dedicated to elaborate delicate designs so that the little ones look elegant while maintaining the comfort they need at all times because at Quémono! we work because children look like children.