The good weather is here. It is the season of celebrations, the sun is inviting. Longer days, light and good weather dictate that big events have to take place. And the spring ceremony dresses for girls are waiting to be showcased. The good thing about spring is that the options for dressing girls for ceremonies multiply, the chromatic range opens up and girls can feel more comfortable and lighter in their dresses.
Freshness, elegance, light and color are the keys for your girl to shine like a spring flower in any event she is invited to. The latest trend? Dresses ladylike of voluminous skirts and sweet lines.
Ceremony dresses for girls offer many possibilities. Of course, all of them in soft and light fabrics, perfect to enjoy the pleasant temperatures that the season offers.
Always when you set out to choose the girl's ceremony dress, you should keep in mind her comfort. Look for fabrics that are soft to the touch and lightweight, which also provide good freedom of movement.
Also, talk to the child and ask her how she wants to be dressed. Many times her answers may not be able to be realized, but you are sure to find an adaptation that will serve well. This way, the child will feel comfortable with her appearance and enjoy the day more.
Here are some ideas for spring ceremony dresses for girls. Whether invited to a communion, a wedding, a christening or any other type of event or gala celebration, your little girl will look like an irresistible fairy to the admiration of the rest of the guests:
Our proposals for spring ceremony dresses
Light colors: white, beige and pastel shades will always be ideal in springtime. Our dress Rita with bell sleeve, theGrace in plumeti tulle or our Grace in ivory silk tulle and double silk organza bow are a good example of this.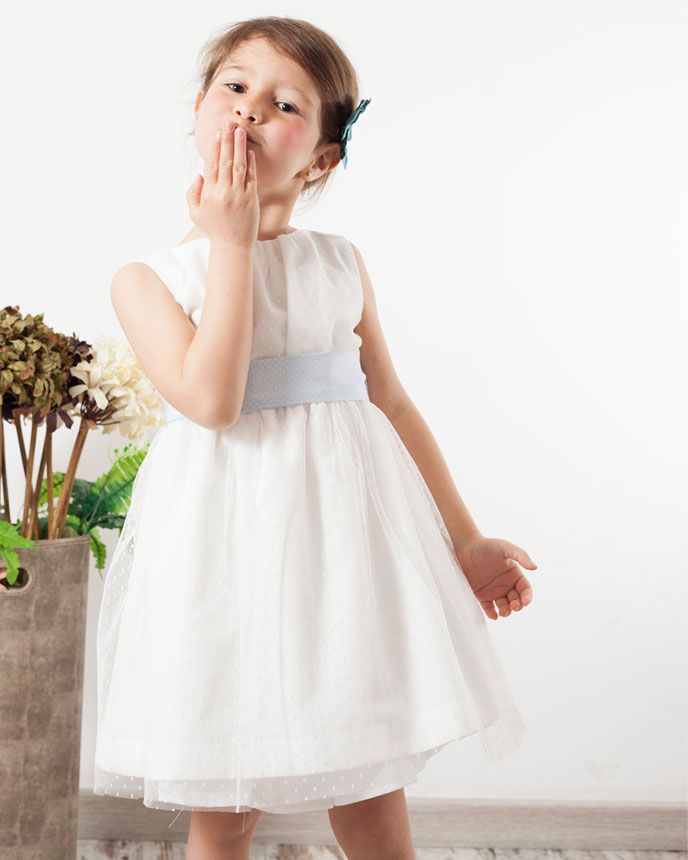 Short skirt: are trendy for little girls, little girls can dress fresh and without stress with ceremony dresses with short skirts, always above the knee. See our ivory tulle Rita dress, Isn't it beautiful?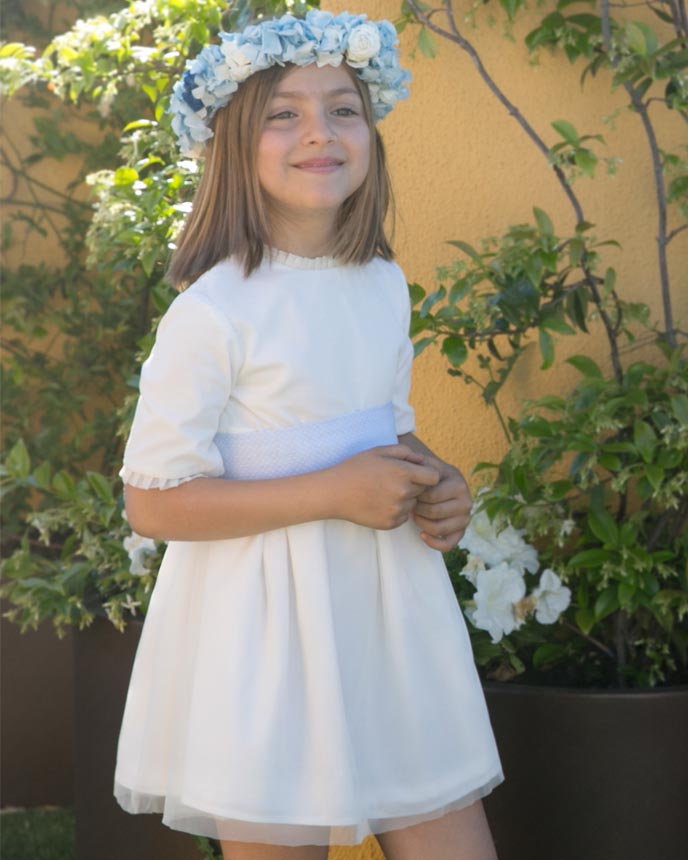 Flyers: our little ones at home can look like a flower at the event, with a ruffled dress that will look like petals. A Claire's ceremonial dress in toile de jouy with elbow sleeve and ruffles on the skirt will make your girl stand out from all the others.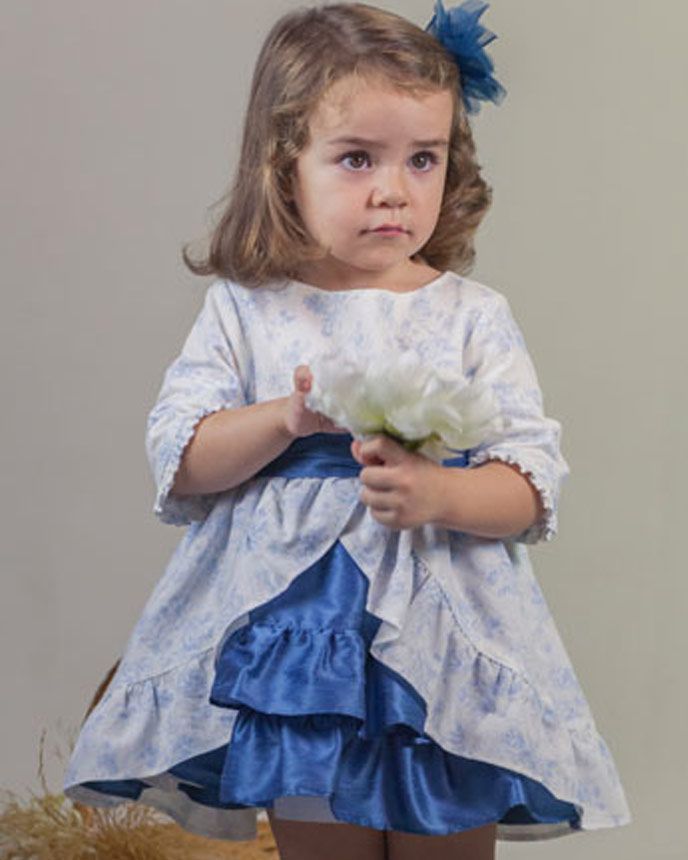 Return to romanticism: Romantic dresses with a medieval touch are a trend that is entering with great force in recent times. The girls look very simple, yet overflowing with elegance, like this one. Lauren dress in green linen.
To finish off the princess's look, you can adorn her hair with tiaras, bows and even with wreaths of small flowers, very appropriate for this time of the year.
Choose your ceremony dress for your little girl. You can choose between several styles: romantic, ibicencan, classic… The girls will be delighted with their new dress and will be the center of all the parties.